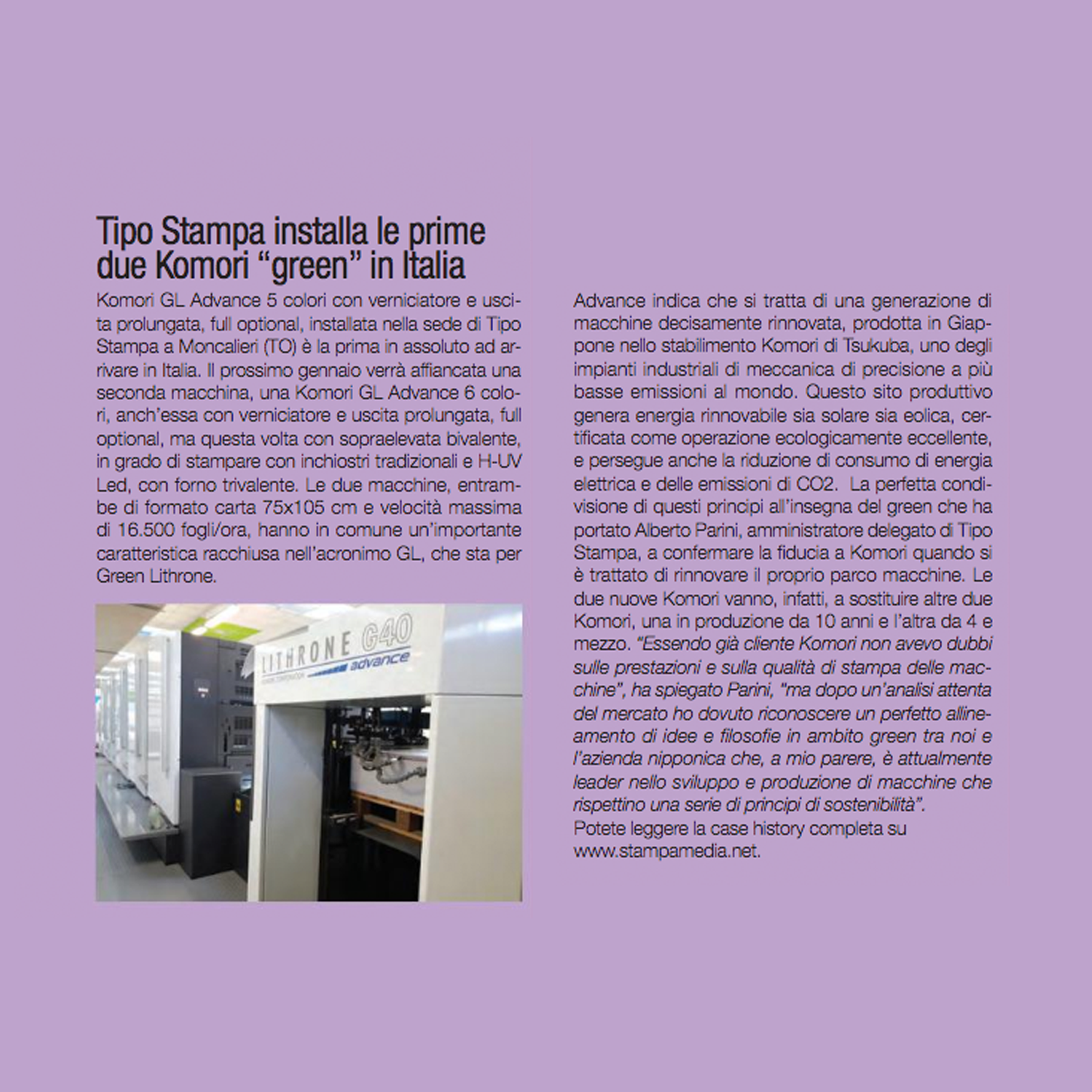 Il Poligrafico n.205 – 206
Nel numero 205 e 206 de "Il Poligrafico" e su Stampamedia.net potete trovare due articoli sui nostri investimenti: le due Komori G40 Advance, una a 5 colori, una a 6 con verniciatore H-UV e H-LED in linea. Queste due macchine sfruttano al meglio la tecnologia avanzata per favorire vantaggi in termini di qualità, efficienza e sostenibilità.
—
In the 205th and 206th issue of "Il Poligrafico" and on Stampamedia.net you can find two articles about our investments: the two Komori G40 Advance, one 5-colour, one 6-colour with inline H-UV and H-LED coater. These two machines make the most of advanced technology to deliver benefits in terms of quality, efficiency and sustainability.